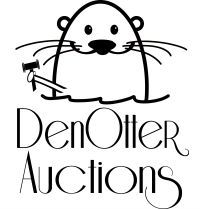 Weekly Auctions of Exceptional Items
Upcoming Auctions
Reviews
Past Auctions
Record Results
Upcoming Auctions from Denotter Auctions, LLC
Denotter Auctions, LLC has no upcoming auctions.

Follow this

auctioneer to hear about new auctions.
Bidder Reviews for Denotter Auctions, LLC
(

84

)
8

Latest Reviews

See All
John
Medford, Massachusetts
Sue
Arlington Hts, Illinois
Julie
Park Ridge, Illinois
Julie
Park Ridge, Illinois
Gary
Des Plaines, Illinois
Friendly Auction House
Michele and her team have to be one of the friendliest auction houses in the area. Always an interesting mix of things coming across the auction block. Easy to work with whether you are buying or selling. This is the place to go if you have never been to an auction before and would like to experience an event live and in person.
Sue
Arlington Hts, Illinois
Charles
Mount Prospect, Illinois